TEXTILE MANAGEMENT SOFTWARE
Own the best performing garment management software for the textile business.
With a wide range of interconnected modules and features, textile software helps the business to grow and experience the best of business. Business is never best if you are not updated with the market.
The digital trends introduced in the market have taken every business on the need to upgrade with various software technologies suitable to them. With the huge investment, the textile business is tough with more competitors and changing trends. To manage production and trading activities, a large amount of strenuous work is required. Exclusive software for the textile industry could replace almost manual work and generate the company with more returns and profits.
As the industry is involved with multiple machinery performance, having a productive manufacturing planning and the process is feasible with these kinds of soft wares. With real-time information entry, maintenance, tracking and intelligence facilities in the sales management software, the textile business can find its best of time in the market. The product life cycle planning and resource planning are vital aspects of the textile business, and the wise implementation of textile software can contribute all these with integrated features.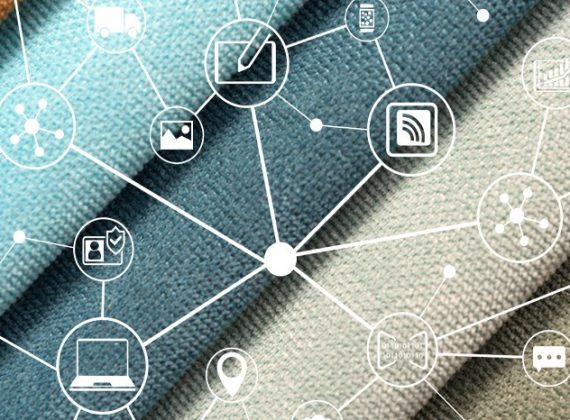 Features of Garment Management Software
  Machinery and equipment utilization
Advantages of Textile Management Software
Software for the textile industry is highly popular with numerous substantial benefits on business. From designing, material procurement, manufacturing of cloths to its sales and after-sales performances and activities are cared for by this software. With responsive features integrated into the textile management software, the entire business experience an organized, resource optimized and productive performance among competitors.

Garment management software provides the company, a systematic and highly functional performance through the path of business excellence.

Textile software improvises the overall management initiatives required to exist and cop-up with the competitors in the industry.

Software for the textile industry helps the management to own accessible and organized information about suppliers, distributors, and customers.

From custom relations, legal, human resource, finance; textile management software helps the company to have a systematic and organized workflow.

The improved customer databases support the business with continual communication operation efficiency

With integrated safety and security features, textile software safeguards the intellectual properties of the firm.

The customization features of the garment management software help the management to introduce any required amendments that will generate more leads and profit to the firm.

Software for the textile industry minimizes the manual interventions and save on cost and time incurred for the workflow.
The software company provides a vast opportunity to find suitable textile software for garment business. With the surge in digital business tools, we help the firms to adopt the best of the software that could contribute to strategized business performance in a cost-effective manner. We understand the high requirements of the fast-moving textile industry and features multiple functions in various basic to advanced textile management softwares.